Active Body Chiropractic Reviews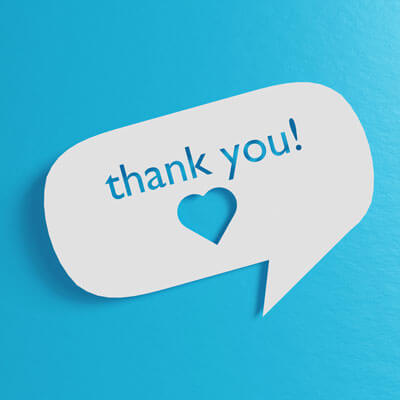 What Our South Loop Patients Say
At Active Body Chiropractic we love when patients share with us their feedback and comments after chiropractic care. Please read our patient testimonials below to see what other people have achieved through their tailored treatment plans with us. Share your stories too! Click here to send us your feedback so that we can help to spread the word about the benefits of natural Active Body Chiropractic care. For more information, or to schedule an appointment contact us today.

The front desk staff is exceptional! So kind and personal and timely! I am so glad to have found Active Body after several friends reported to me that they thought they are quality.

Readily accessible and proficient. Excellent practitioners and courteous support staff. Clean and comfortable environment. Great office hours. Plenty of adjacent street parking. Highly recommended.

Dr Alex is AMAZING & a miracle worker!!! Even though I've got a way to go, I feel better than I have in MONTHS!

I received great service at the front desk and my treatment was also exceptional. Alex is very knowledgeable.

I was very pleased with Dr Dylan's explanation about how the body works. He made it easy to understand!

Very thankful the team was able to fit in a visitor to the wonderful Windy City! I called because I was in pain and they fit me in the same day! Thank you!

The care and professionalism are outstanding. The other great thing is that I can get treatment and relief fast. I can move easier with the knowledge that if a physical pain happens, I don't have to wait a week or a month.

I felt very comfortable and was able to explain what has happened to me. My doctor was extremely kind and made sure he understood what was going on. I look forward to this journey and coming to this office where the staff makes you feel welcomed.

I felt very comfortable talking to Dr. Dylan regarding my issues and concerns. His explanations were thorough, and easy to understand.

Phenomenal first visit experience. Already starting to feel some relief from my back pain.

I was impressed with Dr. Alex….she was honest and straightforward and was able to provide very helpful explanations….extremely personable. I received my first treatment today and although I'll need several more to address my issues I'm very confident about the treatment plan and very glad I found this practice. I feel better already!

Staff and doctor were attentive, listened to my needs, made sure I understood the methods and approach and gained consent before providing treatment. I already feel improvement and am looking forward to my next visit.

Dr. Alexandria is great and very knowledgeable. She takes the time to get to know you and explain what is going on and how it can help.

Friendly and helpful staff. Dr. D does amazing work and is always friendly and un-rushed when working. Much appreciate all you have done for me.

Alex was great and helped assess my issues!
---
Mastered Active Release Therapy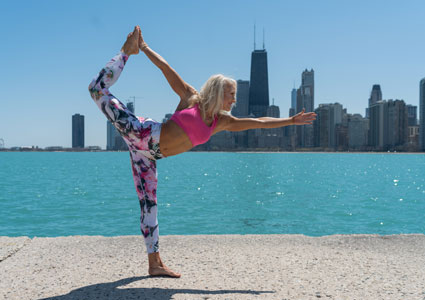 Dr. Dylan Drynan has helped me heal through countless injuries over the past 20 years! He is incredibly knowledgeable and has mastered Active Release Therapy. He always knows exactly what to do, where & why it's happening & how it to fix it. And it is amazing how quickly ART heals the body. I have referred Dr. Drynan countless patients (from my own personal training business.) Not only is Dr. Drynan brilliant, everyone agrees he is genuinely a super nice guy with great energy.
"Venom" on American Gladiators
Personal Trainer of 25 years
National Fitness Champion
Yoga Instructor
Reiki Master/ Energy Touch
– Beth Horn
I am a semi-professional rock climber and was suffering from elbow pain due to excessive tightness in my left arm. Dr. Dylan explained the problem thoroughly (which was not what I thought it was) and performed Active Release. In one session, I went from having to take 3 rest days between training to being able to train 4 out of the next 5 days without pain. Dr. Dylan also provided useful tactics for me to do on my own, and the info provided has helped me in looking for more remedies. Conor W.
Terrified At First, But So Glad I Came!
I was terrified to visit a chiropractor for years because all I knew was about the cracking and popping sounds that felt more intense than I could handle. Dr. Nealy was compassionate, patient, and an incredibly powerful communicator and she helped me feel comfortable from the second I stepped in the door. She explained what my options were, what her recommendations were, and asked my consent before and during every service she provided. I felt safe, taken care of, and not forced into doing anything I didn't want to do. Each procedure was absolutely painless and, in fact, helped release the pain and tension that I had been experiencing in my neck for nearly a week. I would highly recommend this practice and Dr. Nealy specifically to anyone who is curious about this work but nervous to take the plunge, like I was. -Makkah A
Chronic Pain Relieved
I have been seeing Dr Drynan for nearly 1 1/2 years for various ailments. The ART treatments are the only effective way I have found for managing my pain. Dr D explains everything and I am never concerned with my treatments or that I will get better with his help. I love Sharon and her massage therapy too. So glad I was told to go see him, and even happier I am not chronic pain ridden like I used to be. -Craig W
I have never had a bad session with Dr. Drynan. Super nice guy and he hits all the right spots. Thanks to him, my lifts have gone up and just generally feel better. I love this place. Brenna K.
Bottom line. you won't be disappointed.
I'm a marathoner and have been seeing Dr. Drynan for over a year as well as his top-flight massage therapist, Sharon, for ongoing help. Dr. Drynan has an excellent bedside manner, listens, is extremely competent and provides quality thoughtful care. Front desk staff are great too. Always friendly and accommodating in making appointments, questions about billing, etc. -James M
Skilled and Committed
I began treatments at ABC just over a year ago with the idea that I would have a few treatments. I had the residual discomfort/lack of range of motion/ fear/pain associated with a long ago surgery following years of dislocation and pain after I significantly tore my right shoulder's rotator cuff. I want it to be understood that for the years before my time at ABC I was not lazily sitting there expecting things to improve. I am at the gym almost every day and yoga is a twice weekly practice. My first few sessions were just chiropractic adjustment with electrical stimulation and the use of a tool that the docs use to break up scar tissue. The change in how my shoulder felt was dramatic after just a few appointments. Now, after many appointments, the shoulder is in the background and other aspects of my physical health get addressed. It is hard to describe but, after missing a week or two at ABC, I feel bodily congested. Stuck along my spine and in my joints. My usual visit to ABC is message for half an hour followed by a chiropractic treatment. I have had sessions with all the docs and all the masseurs, and everyone is skilled and committed. The experience at the front desk is great too. This is not just work for the staff, this is a gift of healing. I am glad to accept their gifts. -William B
I found the office to be very clean and the staff was incredibly friendly. I received excellent care and advice and I'm feeling much better after my back injury. I will definitely go back to Active Body Chiropractic. Douglas C.
Staff was welcoming and helpful.
Dr. Dylan was pleasant, took the time to explain muscular problems and how he would help with them, and was receptive to my feedback about level of comfort/discomfort such that he tailored the amount of work we did to what I thought I could handle. I'm very satisfied and definitely going back. This is more than a simple adjustment – it's that but it's also fixing the problem at the source. This is not maintenance work, but solution focused work. I appreciate that and am happy to spend a little more money than I'd like because I hope the outcome will be a long-term solution. -Lisabeth W
Years of Back Pain Relieved
For over 7 years I have gone to numerous Chiropractors, pain specialists, bone doctors etc. looking for help with my back pain. I was bounced around from one doctor to the next, spending lots of time and money and getting no permanent relief to my problem. I had almost given up and decided to have back surgery but the doctor's office that was going to do the procedure never returned any of my calls or emails. I figured that probably wasn't a good sign and knew that I certainly didn't want them operating on me if they could not respond to a phone message. It just happened that I was talking to a friend of mine and she told me about Active Body. I decided to give it a try. It has been a little over a month  and I am feeling like my old self again. I can't believe that it took me this long to find them. I wasted so much time it amazes me. If you have tried all the other places, you need to try this. It could help you too. I almost forgot what it was to not be in pain, It is wonderful! -Marilyn D
I love Active Body. I can always get in for an appointment, and the docs do wonderful work. Whenever someone tells me about aches & pains, I suggest they checkout Active Body! Stephanie W.
They Explain Everything
I have had minor back issues for a while and it took me a while to find a chiropractor that I was comfortable with. I periodically have gone into active body when my back flares up either from playing sports or improper posture sitting at work all day. I've been in before for a rib head that popped out and recently for lower back pain this week. I started going to Jeff and recently have been going to Dylan. Dylan does a great job explaining why I have my back issues and walks through what he is doing to treat it. I really like the play by play for why he's doing certain treatments. I also appreciate they aren't pushy trying to get you to come back unless you really need more treatment. -Robin T
Always on Time and Great Friendly People
I work out alot and occasionally get shoulder and lower back pain. I usually have to go to Dr. Drynan for 1 or 2 visits and Sharon for a massage thats focused on the problem area once. This usually clears up the problem. They are always on time and are great friendly people. I enjoy seeing them. They are the only doctors (MD.Dentist,eye) that I actually enjoy seeing. Get cured and healthy and go see them. – Roberto T
Dr. Drynan and team always do a great job. They are on time and get me in and out on my way without feeling rushed. David E.
Staff is Wonderful and Accommodating
Dr. Dylan and the staff were wonderful and very accommodating. Dr. Drynan took the time to listen and explained everything in great detail. I have a very complex condition and have tried just about everything without much success, despite knowing this Dr. Drynan was ready and willing to jump right in and try to alleviate some of my pain and symptoms. I will definitely continue seeing Dr. Drynan and would recommend him to family and friends without a doubt. Thank You! -Anonymous
Walked Out without Assistance
Not really sure what was causing my pain when I arranged a visit to Active Body. Had never been to a Chiropractor before. My pain level was at a 10 in some spots on a knee that had been totally replaced only one year ago. I explained to the Dr. where my pain was and he then explained to me what he thought it could be a proceeded to work on my leg. I couldn't believe I walked out of there without the assistance of my crutches and without the piercing pain in my knee. The actions he took felt so good and continue to help me improve. I'm not 100% free of pain yet and will continue to with these sessions until I feel that way. I highly recommend Active Body if the Doctors you are seeing cannot provide the relief you are seeking from pain you suffer from. -Adero G
I am pleased with Dr. Dylan and his ability to release my tight muscles. The two administrative assistance were helpful in explaining my insurance and they were courteous. Thank you. Dorothy D.
Permanent Injury Relief
Active Body is always my first choice for my aces and ailments. It is quite a drive for me to visit the office, but would never waste precious time to see anyone else. I previously struggled with an injury that I had tried to "fix" for 2 years. After, 6-8 treatments, the injury was gone and has stayed away for 3 years now. -Anonymous

Active Body Chiropractic Reviews | (312) 922-9868