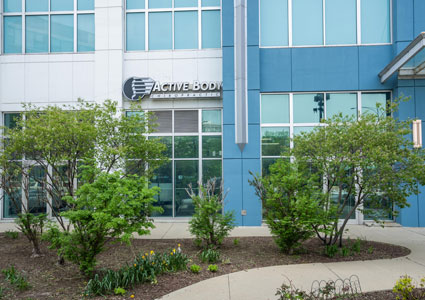 About Active Body Chiropractic
Our goal at Active Body Chiropractic is to help people get back to doing the activities they love to do, as quickly and effectively as possible. You'll know almost immediately if our methods can help you, and we won't waste your time. If our therapies are not right for your particular situation, we'll let you know.
In addition to chiropractic care, which focuses on the joints of the spine and extremities, we provide specialized soft tissue work to help heal and mobilize the muscles, ligaments and tendons that support those joints and allow them to move.
Meet the Team

The First Chiropractic Practice in South Loop
Dr. Dylan Drynan opened our practice in 2002, after graduating from National College of Chiropractic. He chose the South Loop because it was a growing community, with many runners and other athletes in the area. At the time, we were the first chiropractic clinic in South Loop and the first to offer Active Release Technique® (ART®) in Downtown Chicago. We moved to our current location in 2012.
We love helping the active people of our community stay active, whether competing in triathlons or taking a long walk with friends.
'I've Tried Everything'
It's especially rewarding to help people who have become frustrated with their situation after trying other types of care. Many of our patients have had chiropractic adjustments, physical therapy, massage or other kinds of care, with no results. How our approach differs is that we combine precise chiropractic adjustments with deep soft tissue release work, and we spend a lot of time working hands-on with every patient.
We had a patient with persistent stomach pain for a year, and her primary care doctor advised her to take over-the-counter antacids. Frustrated, she came to us. Dr. Dylan determined the problem was in her psoas muscle (deep hip flexor) and was able to release it within a few sessions. Her stomach ache went away for good.

About Active Body Chiropractic | (312) 922-9868