Meet Max Jacobshagen, LMT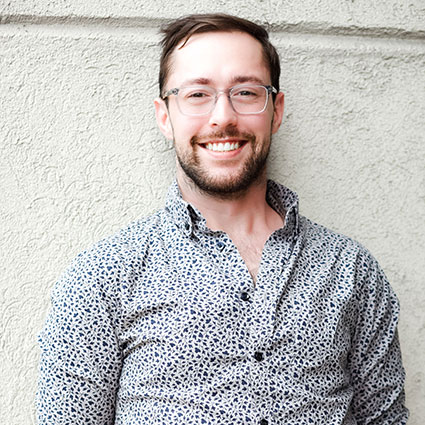 Before embarking on a career in bodywork, Max used to be a trainer but didn't find fulfillment in showing others how to lift weights properly. "I wanted to do something more hands-on that still deals with the body." His friend encouraged him to consider massage. After attending a seminar, Max decided to pursue a career in the field and attended Cortiva Institute Massage & Beauty School in downtown Chicago.
Before joining the Active Body team, Max worked at Urban Oasis but wanted to provide more therapeutic forms of bodywork versus relaxation types. One day in the middle of the pandemic, a client of Max's said he has a friend (Dr. Dylan) who owns a clinic in the South Loop, and they were looking to hire a therapist that understands clinical massage. Open to a new opportunity, Max joined our team.
Max has quickly become one of the most highly regarded therapists that the clinic has ever had the pleasure of working with. He works hand in hand with our chiropractors figuring out how his deep tissue methods can best complement all of the other techniques used in our office. Max combines his functional anatomy knowledge with his strong hands and amazing soft tissue instincts to create a clinical-level massage that you won't forget.
Massage Techniques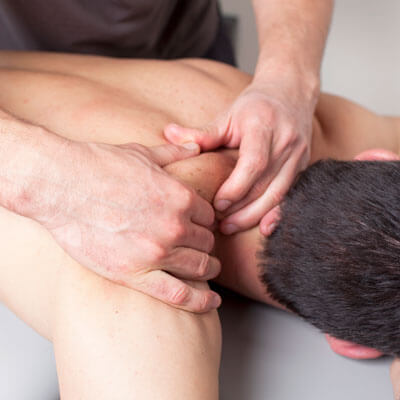 Max provides the following methods:
Deep tissue
Swedish
Sports
Myofascial release
Functional release
He is also certified in Rock Tape, Functional Range Release, Spinal Release, and Lower Extremity Release.
Massage Therapy
Creating a Calm Vibe
When you first meet Max, you'll notice that he's kind, warm and empathetic. He tries to get his best assessment of the patient before they get on the table.
He also offers a relaxing and spa-like setting, so patients can have a positive experience during their session. "I put them in a different mindset, as they're coming from outside their chaotic world to a place of healing."
In His Spare Time
Outside of work, Max loves staying fit by doing Brazilian Jiu-Jitsu, and is a member of the Vianna Brothers team. Max also provides care for his teammates. He also likes running and functional weight lifting, and uses kettlebells, battle rope, and barbells during his workouts.
In addition to being a proud dog dad to his Pit Bull Ana, Max also nurtures over 26 plants. He also loves to cook, and lately he's enjoyed making various Indian dishes, including red and yellow curry and Chicken Tikka Masala.

Max Jacobshagen, LMT | (312) 922-9868