Meet Dr. Dylan Drynan
Making the Switch to Chiropractic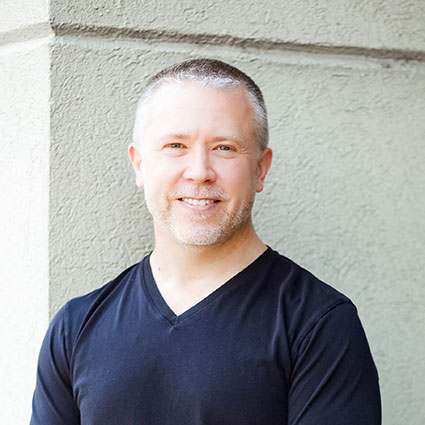 When Dr. Dylan was in college, he suffered with shoulder and neck pain that had gotten worse over the years. Local medical doctors prescribed pain meds and muscle relaxers. The physical therapist he saw couldn't help at all, and he had become frustrated that nothing worked. A friend suggested chiropractic, which Dr. Dylan didn't know anything about and didn't want to try. Finally, to make his friend happy, he went to a chiropractor—and felt better within a few adjustments.
That experience completely changed Dr. Dylan's thinking about chiropractic. He got to know the chiropractor, and discovered that he loved his job and was excited about it. Since he didn't know anybody else who felt that way about their job, Dr. Dylan decided that's what he wanted to do.
Education and Certifications
Dr. Dylan attended National University of Health Sciences, earning his Doctor of Chiropractic degree in 2001. He has advanced training in many soft tissue techniques, including
Active Release Technique® (ART®) certifications: Full Body ART, Long Nerve Entrapments, Biomechanics, Master's Course, Advanced Protocols and Elite Provider's Network
Certified in Graston Technique®
Certified in Dry Needling by the American Dry Needling Institute
Kinesiology taping methods
Dr. Dylan specializes in sports injuries, as well as nerve, muscle and joint pain.
A Passion for Helping Others
Dr. Dylan opened Active Body Chiropractic in 2002, becoming the first chiropractor in South Loop and the first to offer ART in Downtown Chicago. Helping people get back to doing the things they've been missing out on is what motivates him. He loves meeting and getting to know people, and seeing how happy they are when they can move and function optimally again.
Explore Our Services
Away From the Office
When he's not at work helping other people remain active, Dr. Dylan stays active himself on the tennis court. He's an avid player and plays whenever he can. He also loves spending time with his wife and their three children.

Dr. Dylan Drynan | (312) 922-9868